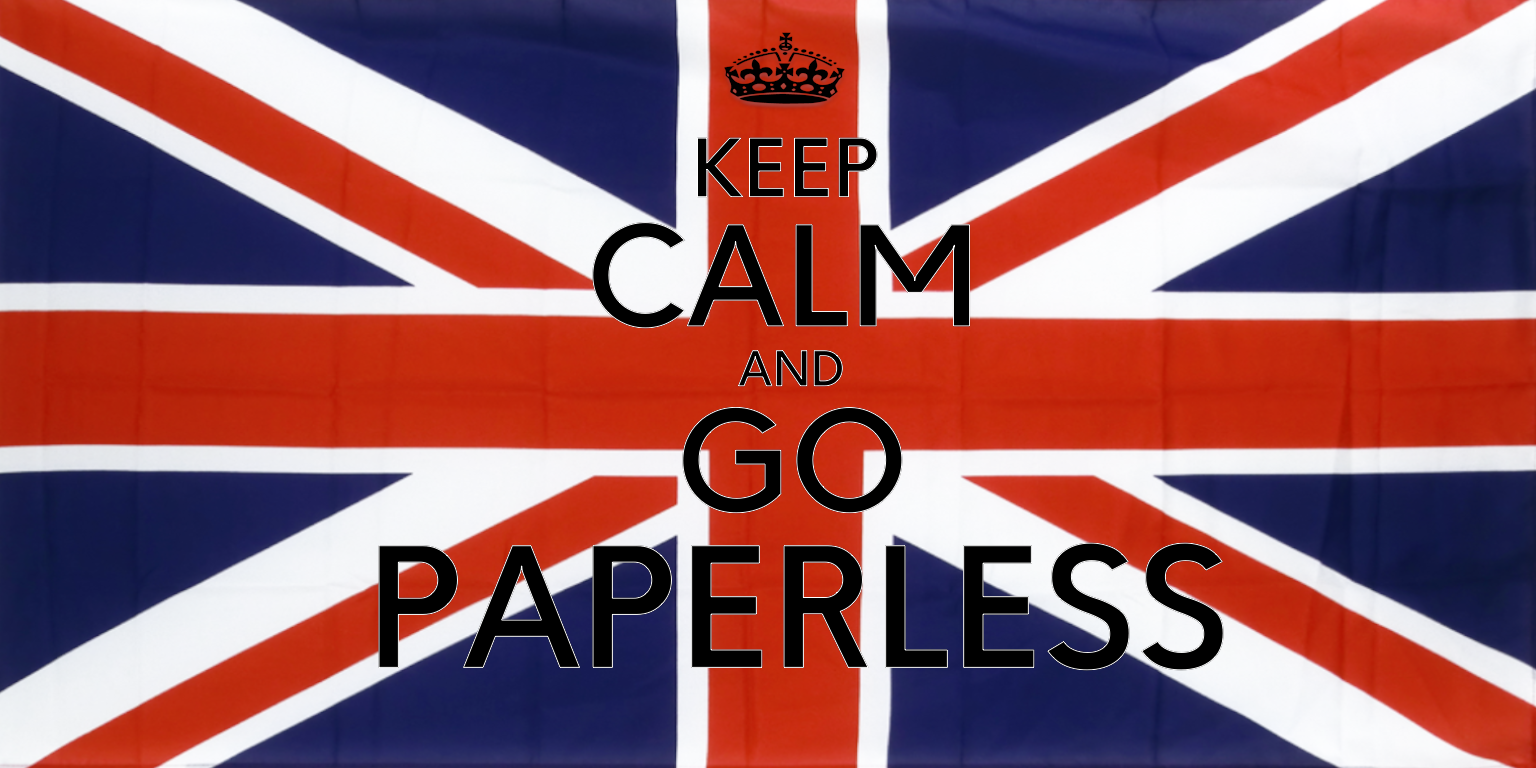 In the summer of 2016 we began our mission to make every school's Sixth Form admissions and enrolment paperless and online by 2020.
Why 2020? Well, everyone needs a goal, a target to aim for. Four years is the cycle that sports teams have to prepare for World Cups, and athletes have to prepare for the Olympics. Why not the same for all schools to have paperless Sixth Form admissions? Imagine in the year 2020 no more emails bouncing back; no more squinting is that an e or a c, and no more paper wastage!
When we started Admissions+, just over 80% of school Sixth Forms were still using paper for their admissions. Now that is down to just over 50%. While, we are making great progress, we want to do more to rid the education system of its paper trail.
In our continued climate of austerity keeping the lights on is a very real issue. Recently, Education Secretary, Damian Hinds, admitted that schools need to go even further to control their budgets recommending banning colour printing (read more here) . So many other areas of school life such as Finance (Parent Pay), homework (Show my homework), Student Management Systems (SIMS); Careers (our sister product Careers Network which helps to streamline and automate CV and Personal Statement applications) are online, so why is Sixth Form admissions one of the last to move over?
The answer is simple time is tight and teachers are stretched. It is not uncommon for our main clients, Heads of Sixth Form to tell us that they are responsible for:
Helping students prepare their UCAS personal statements and CVs for apprenticeships.
Organising trips to universities and employers.
Arranging for speakers to come in to school.
Leading their Sixth Form team: Heads of year 12 and 13.
Managing admissions & enrolment.
… and then there's the TEACHING!
When combined with the immediate concerns of students' academic performance, helping students make informed decisions regarding their pathway and career, and looking after the student's welfare from day to day, it is easy to see how recruitment and admissions get put on the back burner.
So, what options are out there when it comes to the admissions process?
Paper
As discussed historically and in our opinion all too currently this has been the dated and un-environmentally friendly method of managing the admissions process.
Pros
· It's a familiar way of storing data, doesn't require training or investment and as it is kept in print there is a physical copy in hand.
Cons
· It's a manual process, time consuming, incredibly inefficient and in an online world appears old fashioned. From the view of a prospective parent or student, it looks second rate. More storage space is needed to keep files which can be easily lost. It is costlier to print out sheets of paper, and then of course there is the negative impact on the environment.
Online options
1. In-house system
Pros
You design it yourself and make it exactly how you want it to look and function. You only pay for it once (plus any on-going maintenance). You own it, it is yours forever. There's no recurring annual licencing fee.
Cons
It is very expensive. It could take 6-months to a year to develop a simple system, with a cost of hiring someone full time, equivalent to £30-60,000 per annum. Once you've built it, the system needs to be maintained so there will be some running costs. And, if you may want to make alterations to the product, further time and money will need to be spent.
There is a risk that when the member of staff or IT Technician, who built the system, moves on from their post, they leave the system with no instructions on how to use it, and no succession plan. We have witnessed first-hand how in-house systems have become obsolete when in-coming IT Technician's don't have knowledge of the language or coding of the system. Resulting, in a further cost of £30,00-£60,000 if they wish to develop another platform.
2. Basic Data Capture Solution AKA Google Forms
Pros
The students do the heavy lifting of entering their personal information taking some of the manual work off staff. More legible than handwriting.
Cons
The accuracy and reliability of data remains a significant issue. For example, no confirmed email address leads to 'email bounces'
Students select inappropriate courses such as courses they don't meet the entry requirements for.
Chasing teacher references is still a lengthy process
Processing the application is still convoluted. For example, interviews still need to be arranged.
Paper is often still required in the form of acceptance letters etc
Data still needs to be manually entered into school MIS. For example SIMS
3. Admissions+
Pros
It's an end-to-end solution that saves time at every step of the admissions and enrolment process. From students applying, collecting references for external students, scheduling, conducting and managing interviews, enrolling students onto the correct courses and transferring data to SIMS.
It is mobile friendly and responsive: not just for iPads or laptops. It integrates with your MIS.
There is FREE version to help you get started (especially good for small Sixth Forms)
Cons
· Learning a new system: Fear of switching systems and having to learn about a new system. But is this a reason not to switch?
Could Admissions+ be your answer?
Will Admissions+ help my students pass their exams? Will Admissions+ guarantee students get into their preferred apprenticeship schemes or university? Will Admissions+ help keep them safe?
The answer to the above is no, but here's what it will do.
Admissions+ will offer you an intuitive and easy to use programme that will simplify your admissions process. A member of our team will help you get set up; and our customer service Help Desk offers you 24-hour support. Just some of the positive feedback that ULAS Admissions+ system has received from our customers is below:
'After going online with Admissions+, we received applications from pupils at schools we have never received applications from."
Peter Richards, Head of 6th Form, Hatchend High School
'We received the greatest number of external applications ever in our history through using Admissions+'
Jeremy Cox, Head of 6th Form, The Norwood School
Admissions+ will provide a creative way for Sixth Forms to automate a manual task, and for business managers to make efficiency savings. Previously it took endless hours of data entry, copying illegible handwriting, composing and sending emails to addresses that would bounce, and spending hours trying to match postcodes to addresses. All that can be a thing of the past. Admissions+ will remove hours of work overnight, saving your staff time and in turn money.
So maybe you're in the 52% of schools and Sixth Forms still using paper? What are you waiting for? Speak with a member of our team! They can book in a time to get you online ready for October 1st and your Sixth Form Open evening.
Maybe you have flirted with online (Google Docs or a basic data capture) and you're ready to take your admissions to the next level? Give us a call! 0208 762 0882
Or maybe you have already developed your own online system but the maintenance is weighing you down, so you want to offload that to a supplier? We're here to help.
Whatever stage you're at, we can get your Sixth Form Admissions online and streamlined, and you can help us reach our mission of helping all schools be paperless by 2020!